Love letter for him?
My Sweetheart!?
I love the way you express your feelings, the way you encourage me. And, the way you realize me how special I'm for you as you always tell me never give up on love❤️ because you would be lost without me. I remember clearly when we met as friends and used to talk a while. Then gradually our feelings began to grow. I know though we are far away but our love still grows and it will be sweeter and stronger by each passing moment. I love each and every moment we made together. These miles can't separate us. My Love?! Though there's a distance between us but still you feel the same what I face. You always know the sorrow behind my smile, tears behind my amusement. Whenever I'm sad and trying to hide this sadness by my words, you always unhide it. Then you make me smile like no else one can but you. It realizes me how deeply you love me.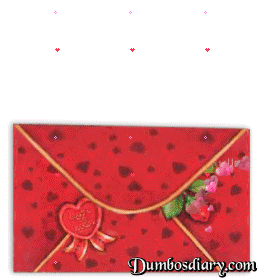 I understand the condition and circumstances we are facing together. I love the way you share your dreams, wishes, hopes with me and ask me to share mine with you. Words can't describe in a proper way, what you are for me and how special. I promise you to stay by your side, hug you tight in your sadness. I'll always comfort your tears whenever they start to flow, steal your sorrows whenever you feel lonely, and be your companion till my last breath. Today, my love for you is more than yesterday but I promise will do more than today. It's really a tough time of my life, being away from you but that time is greatest when we will be together. I'm not alone Honey, you are always with me. I feel warm inside because your heart beats inside me and whenever I feel alone, I just join my lashes with my cheeks, I can feel your arms wrap around me?, your sweet whispers?, your sweet kisses?. I look at the spaces between my fingers and see your fingers locked with mine. I might not get to see you whenever I want, might not hold you in my arms whenever I feel like crying but you are deep in my heart. Yes, Dear! I'll wait for every that sweet moment you would spend with me.
HmmMmm.. Yes! I never mind whenever you call me stupid, duffer and all. I just smile because I know you call me with love and you make me fall deeper in love with you every time you call me stupid, duffer and all. Honey! All I need is just you, all I want is to spend my whole life with you and all I want is to live in your arms forever. I feel so secure when you wrap your arms around me. I always want to say "thank you" for always being so nice to me, staying by my side, helping to fix my issues and sometimes me, making me smile?, making my life bright and colorful. You are the precious gift of my life, God bestowed me with. I have been waiting for you and I'll for the rest of my life. I can never find a guy who cares for me as much as you do. You are the first thought in my mind when I wake up in the morning and last too when I close my eyes at night. I always wish you good night with tears in my eyes. I'm yours and I'll be forever. Love you so much Honey. Let me kiss your cheeks, Uummmmmmmmmmaaaaaaaaaah??.
Consider this letter a reply of this letter.