Muslims always need to ask for forgiveness from ALLAH. God is Al-Raheem and Al-Ghafoor. He definitely forgive His creation. No matter how much sins they made. Always say, Ya Rubb main bohat gunahgar hon, Tu mujhe bakash de. Allah don't count how much sins His creation made. He just say, O'my creation…I forgive you. Just don't forget Him and don't let stop praying Him. Here are few Islamic poetries with Islamic photos for the Muslims.
Islamic Photos With Beautiful Islamic poetry
Here I designed Islamic shairy over the image of Quran and others Islamic things. Istaghfar the most lovable words to ALLAH by human beings.
Ya Rubb! ye mana k bohat gunahgar hon
Phir bhi Teri rehmat ki talabgar hon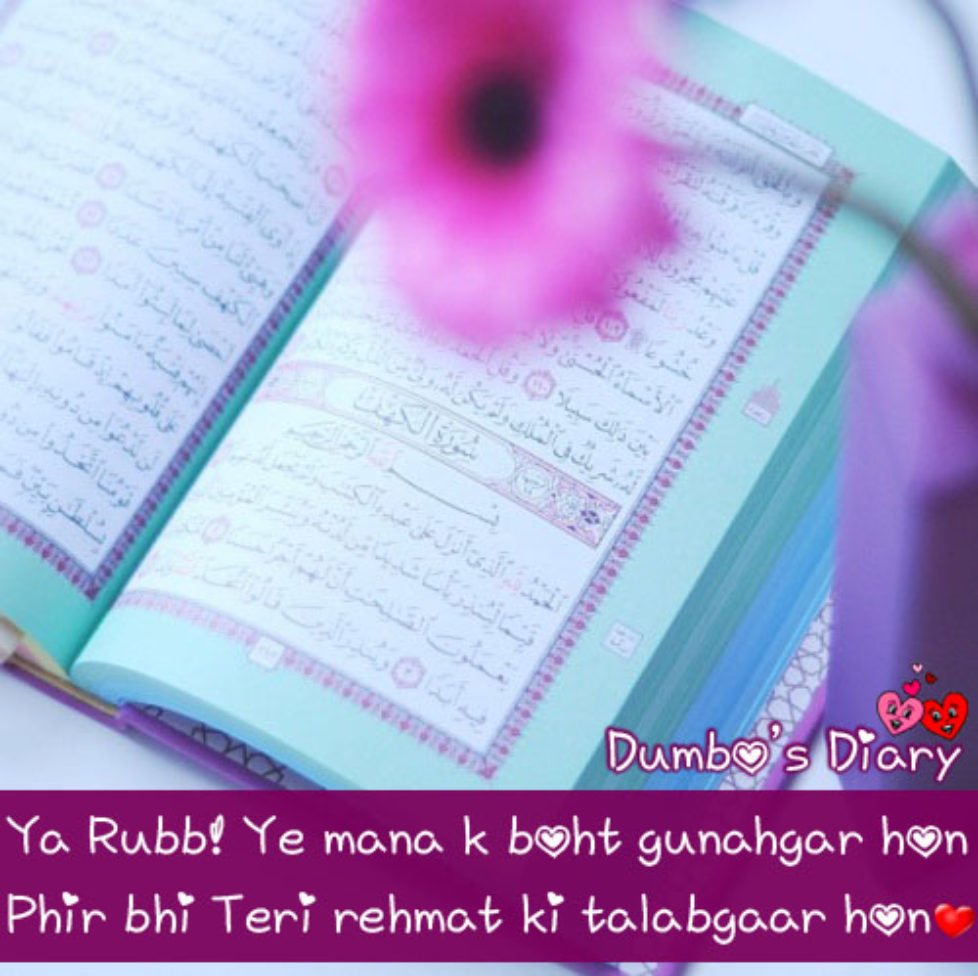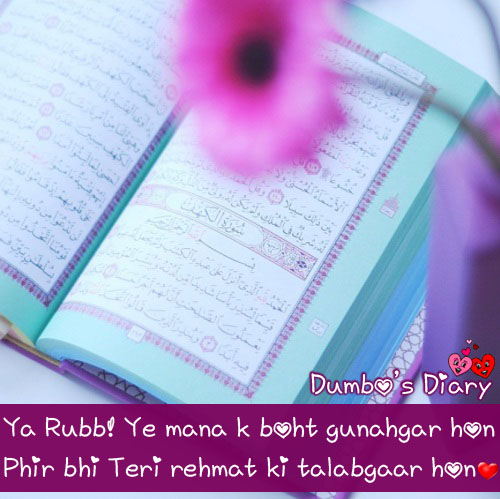 Allah SWT khud he sunn leta hai
Khamosh dharkano'n ki sada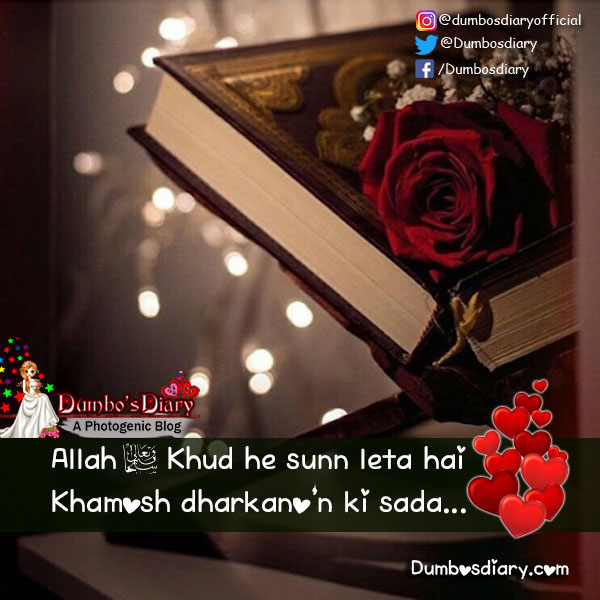 Ye Allah SWT ki rehmat ko gawara he nahi
Os ke dar pe koi jaye or khali damn lot aye
Wo jo sunn leta hai bin kahy
Wohi tou Malik e do jahan hai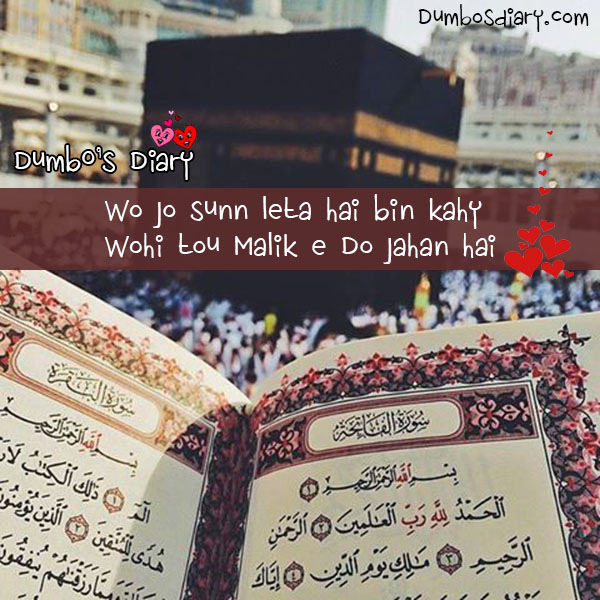 Meri rooh qaid hui Mecca mein
Mera dil rah gya Madina mein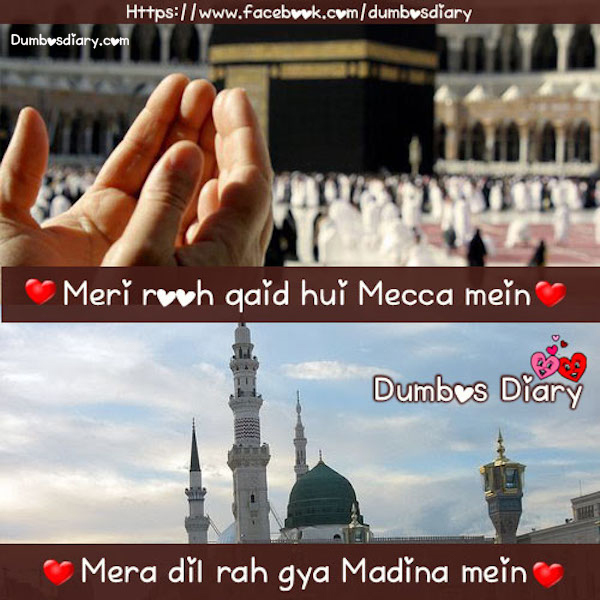 Jo na maango tou nawaaz deta hai
Jo maang lo tou be-hisaab deta hai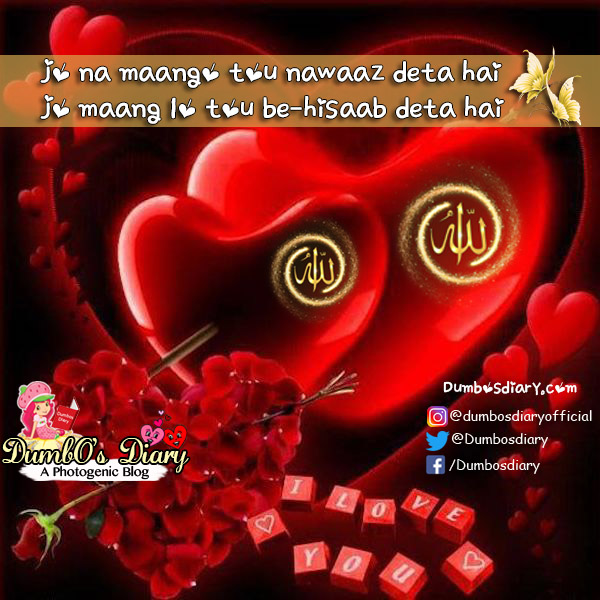 Kitna khoobsurat sa ehsaas hai
Ke Rabb e kainaat mere pass hai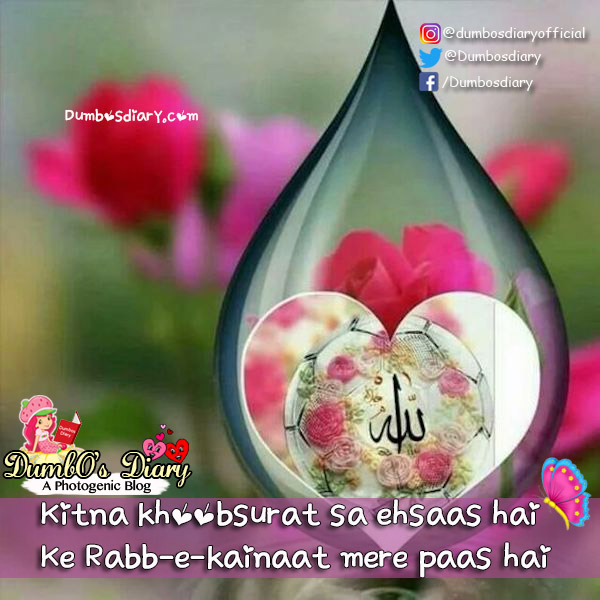 Yaad aati hein humain
Wo ratein madiny ki
Or woh batein madiny ki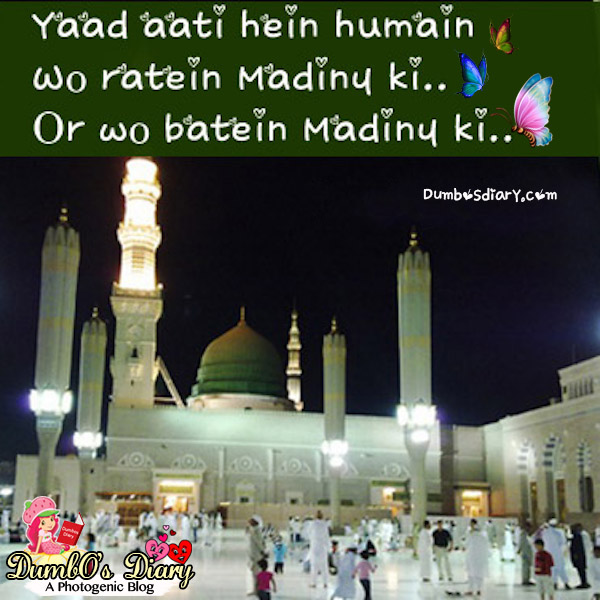 Koi ibadat ki chah mein roya
Koi ibadat ki raah mein roya
Ajab hy namaz e ishq ka silsla
Koi qaza ker ke roya
Koi ada ker ke roya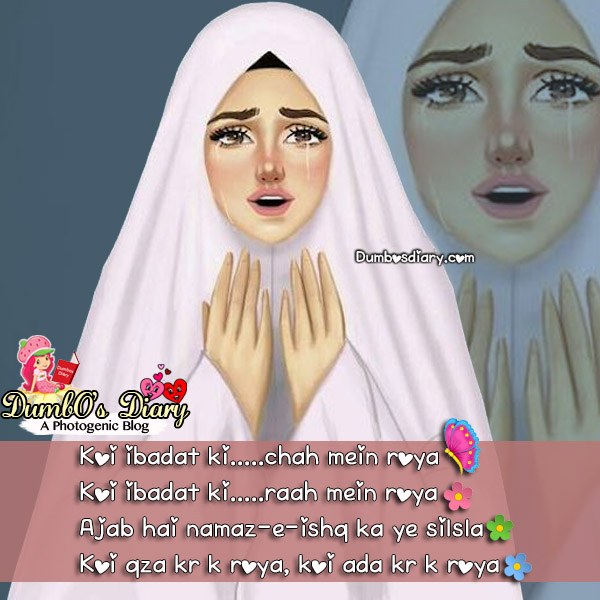 Main tere qurban Mohammad ﷺ
Kahin Muzamil, kahin Mudassir
Ya rooh ul Quran Muhammad ﷺ