Only lovers can feel the pain of a breaking relation, no else one can. On the contrary, these days leaving a partner is much easy for the people. A relationship is just like a game for them. I just want to say to such guys 'Please! Don't play with feelings and emotions of someone caring about you. Never end up a relationship without giving a second chance.' If the relationship is sincere and there are some authentic reasons of a breakup then it's painful. After a breakup, it's not easy to cope with the loss of a sincere partner. A breakup can ruin the life of most caring people. I'm sharing a 'Heart Touching poetry' for all breaking up people. A Breakup Poetry can describe the pain of separation but to a certain extent.
Suno! Aysa nahi kerte: A BreakUp Poetry
These Sad and Heart touching words are sentiments for all lovers with broken hearts. I have made some GIFs to describe the pain of a breakup.
Suno!
Aysa nahi kerte
Keh jis dil mein bhi rehty ho
Ossey tora nahi kerte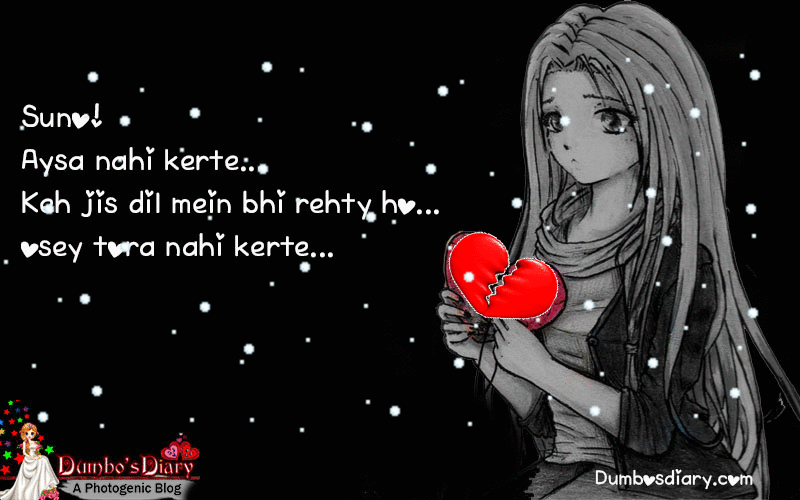 Suno!
Aysa nahi kerte
Bin jis ke na jee payain
Ossey chora nahi kerte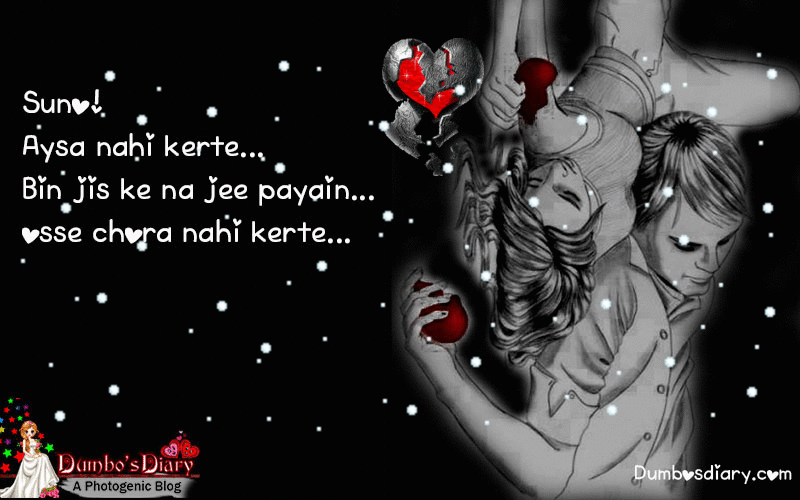 Suno!
Kuch dair rukk jao
Koi tadbeer ker lain ge
Jo saare khuwaab dekhain hain
Onhain tabeer ker lain ge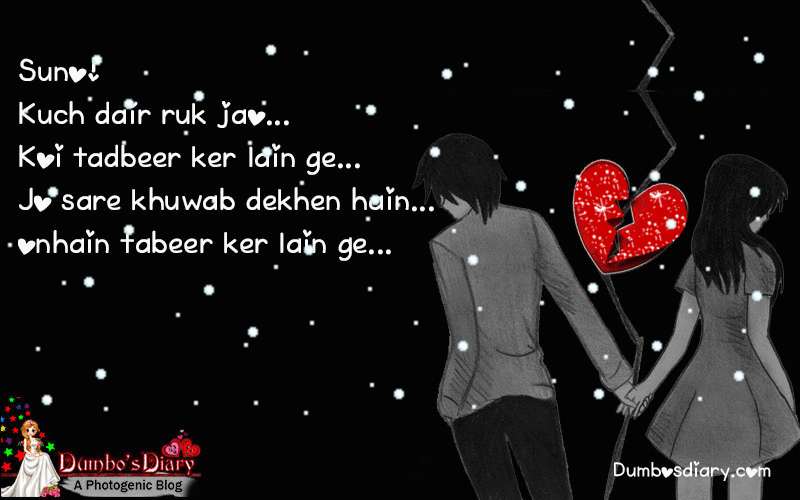 Suno!
Bina tere yeh jeevan hum
Kaho kaise bitayain ge
Qasam se toot jayain ge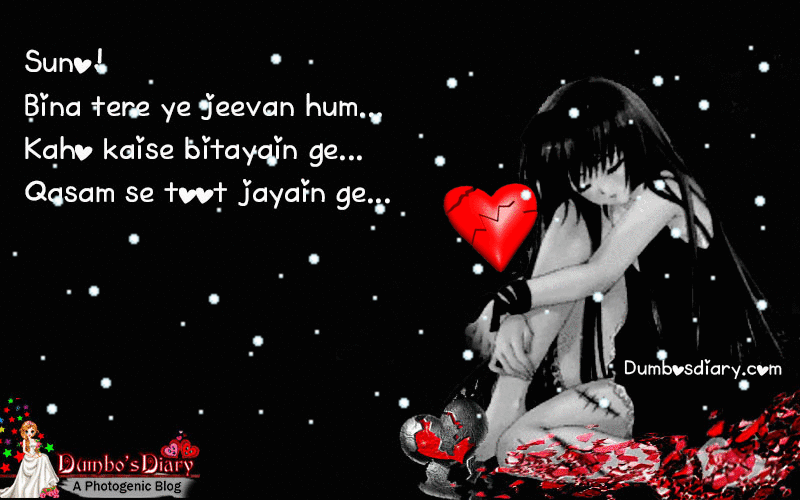 Suno!
Jab yaad aao ge
Bohat khud ko rulayain ge
Tumhain kaise bhulayain ge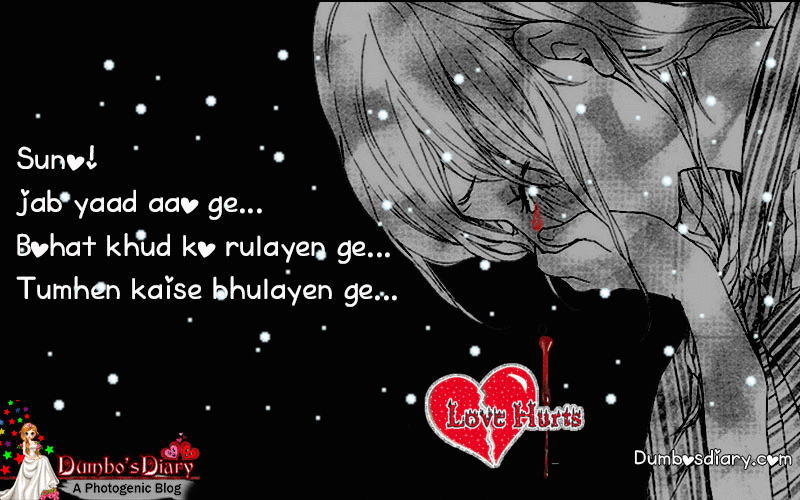 Suno!
jab dard ho ga tou
Tarap ker mer he jayain ge
Tumhain na bhool payain ge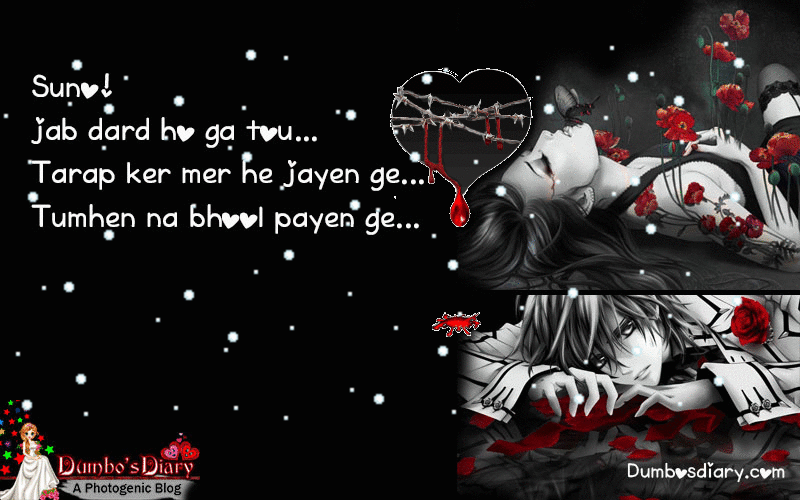 You may also like;